Ramat Hasharon, Israel: March 2022 R&B, developer of the computer-aided mold design (CAMD) technology used by over 1,500 customers around the world, announces the release of SplitWorks 2019 Service Pack 0 for SOLIDWORKS 2015 through 2022.
This service pack includes new, modified and improved functionality and especial improvements to the Loft using planar surfaces whenever possible. There are 2 areas where the planar surfaces have been improved. First is in the Loft redundancy where the system checks for connected edges on the same plane and creates one planar surface.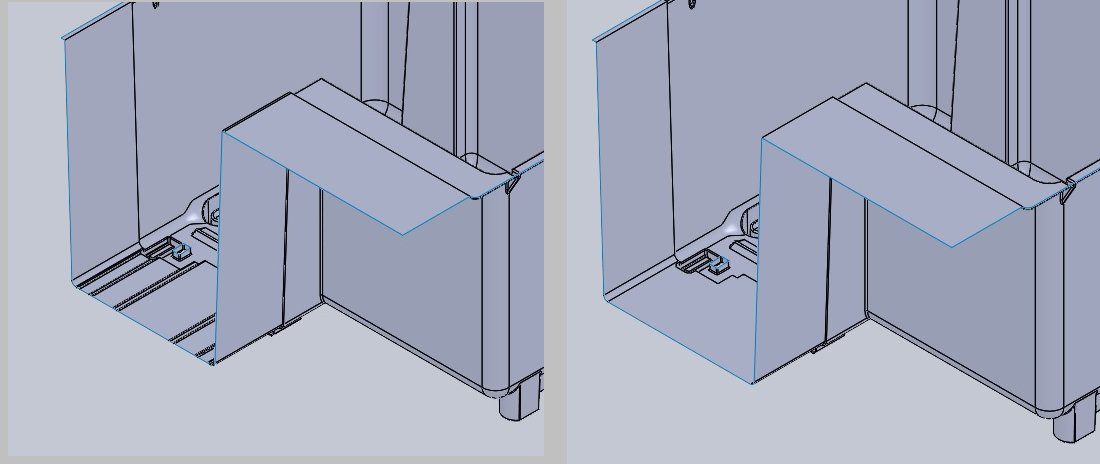 SplitWorks 2019                                          SplitWorks 2020
We have added a new algorithm to create a Planar Surface even if the selected edges are not on the same side as shown below.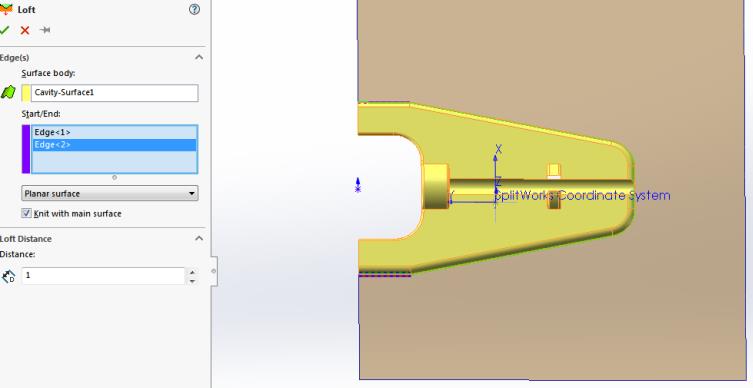 A full list of the modifications can be found on the web site and in the Release Notes. 
SplitWorks 2020 SP0 is available as a download to all current R&B subscription service customers.

About R&B
R&B, Ltd. develops and markets powerful, easy-to-use; 3D mold design tools for the plastic mold and die industry. Today, R&B develops the following products: MoldWorks®, SplitWorks®, and ElectrodeWorks™ for SOLIDWORKS and MoldBase™ for CoCreate(PTC) all running within native CAD products. R&B's CAMD solutions provide engineers with intuitive intelligence, powerful functionality, unprecedented ease-of-use and a huge library of commercial components from numerous manufacturers. R&B distributes its products through a network of distributors and resellers worldwide. For more information about R&B solutions, please visit www.RnBUSA.com
MoldWorks, SplitWorks and ElectrodeWorks are registered trademarks of R&B Ltd, SOLIDWORKS is a registered trademark of SOLIDWORKS Corporation. All other brands or product names are trademarks of their respective owners.